OWI/DUI/DWI Attorney in Sioux City, Iowa
Bryan Goodman
Attorney at law
When you need defense representation after a drunk driving charge, I'm the man for the job. I've invested time and money to get specialized training in all areas of OWI/DUI/DWI defense. As a certified DWI Detection and Standardized Sobriety Testing Instructor, I'm even qualified to teach police officers on the subject. I have also received the Forensic Science and Trial Skills award from the National College of DUI Defense, an award given to very few attorneys nationwide. Find out how I can help you seek a favorable result.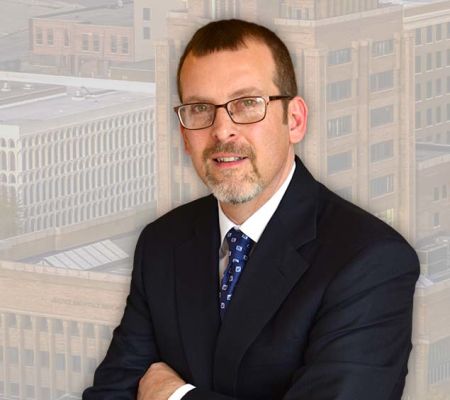 Why Work With Me?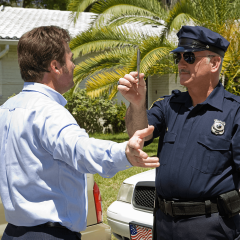 I am highly trained in the area of OWI/DUI/DWI defense, and I've even attended many of the same training courses that police officers are required to complete.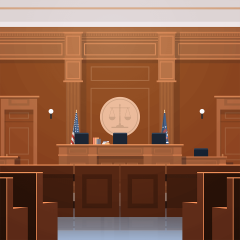 I have years of jury trial experience, meaning I'm well prepared to advocate for you should your case reach the courtroom. You can count on me for dedicated representation.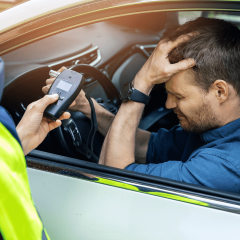 If you've been arrested on suspicion of drunk driving, I want to help take your legal burden off of your shoulders. Start by telling me your story, and I'll take care of the rest.
At Goodman Law Firm, L.L.C., OWI/DUI/DWI defense is all I do. By focusing my practice on one specific case type, I'm able to provide my clients with comprehensive and strategic representation. Contact my office in Sioux City, Iowa, if you were recently arrested for a drunk driving charge through North and Southwest Iowa; including, Woodbury County, Plymouth County, Sioux County, and O'Brien County. I'm ready to help.
Professional Associations
Texas Criminal Defense Lawyers Association
Certifications
National College for DUI Defense
Certifications
National Association of Criminal Defense Lawyers
Certifications
DUI Defense Lawyers Association
Professional Associations
Iowa State Bar Association
Don't Let an OWI/DUI/DWI
Charge Ruin Your Future
An OWI/DUI/DWI conviction can affect nearly every aspect of your life, including your right to drive, your employment status, and your relationships with your loved ones. When so much is at stake, reach out to me at Goodman Law Firm, L.L.C. for knowledgeable advice. Whether your case involves drugs or alcohol, I can walk you through your options and help you build a strong argument to combat your charges and start moving forward.
I am thankful to Bryan Goodman. From the moment I retained him, it was GO time and he didn't stop fighting for me until we got the results I wanted. [...] The Goodman Law Firm team is awesome! Thank you again Bryan for a job EXCEPTIONALLY done.
I highly recommend Bryan! I retained him and he was amazing, honest, and professional. He won my case, and I got my DUI dropped!! If you're looking for a lawyer who is going to fight for you, this is your guy!!
[...] [Bryan has] actively, and consistently, sought and participated in extensive specialized training in the area of DUI/DWI detection and defense placing him in the top percentile of attorneys capable of fighting and debunking the science. I highly recommend this attorney.
Brian is a honest, hard working Attorney. He will tell you, up front and not beat around the bush.
Few moments in life are scarier than being charged with a crime. That's why I'm committed to providing you with the straightforward and compassionate counsel you deserve. As your OWI/DUI/DWI defense attorney, I'll be there to answer your questions every step of the way. I know how overwhelming a legal problem can be, which is why I will never keep you in the dark about where your case stands and can even appear in court on your behalf.
A drunk driving charge shouldn't derail your future. Schedule a consultation with me at Goodman Law Firm, L.L.C. in Sioux City, Iowa, when you need OWI/DUI/DWI defense representation in Plymouth County, Sioux County, Woodbury County, or O'Brien County. Together, we can explore potential next steps and start working toward a solution. I'm ready to put my training and experience to work for you as I advocate for the outcome you deserve.